On Wednesday May 30th we took the Ferry to Harwich. A thunderstorm welcomed us and we drove to Santa Pod where we parked in front of the main gate. Next morning we prepared our pit area and collected the C14 racing fuel we ordered. That same day we made our 1st run at the Santa Pod drag strip.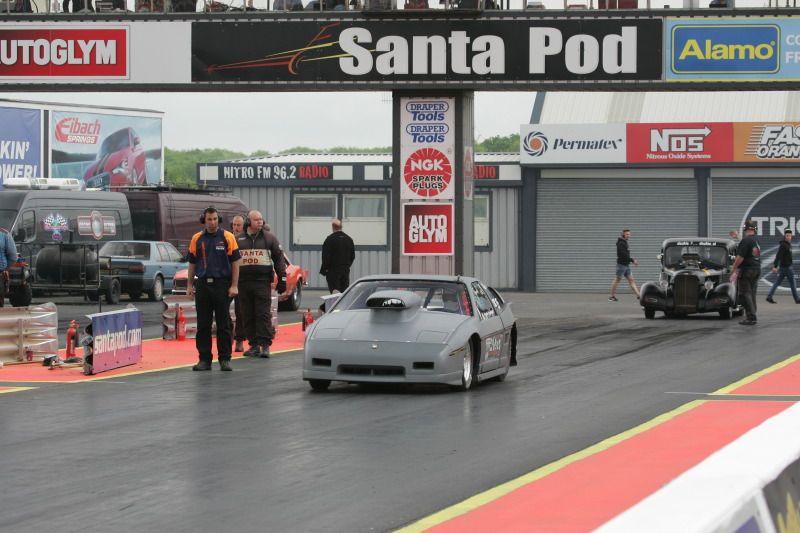 We entered our car for Super Comp (8:90 index). Since we were not very happy with the ignition graphics (MSD Digital 7+) of our last runs and the faulty pressure regulator, we did NOT run the Fiero with nitrous yet. We decided to install a more basic Mallory Unilite ignition to test this setup. However the new ignition we brought seemed to be defective so we had to disassemle it and use the MSD again on Friday for qualification.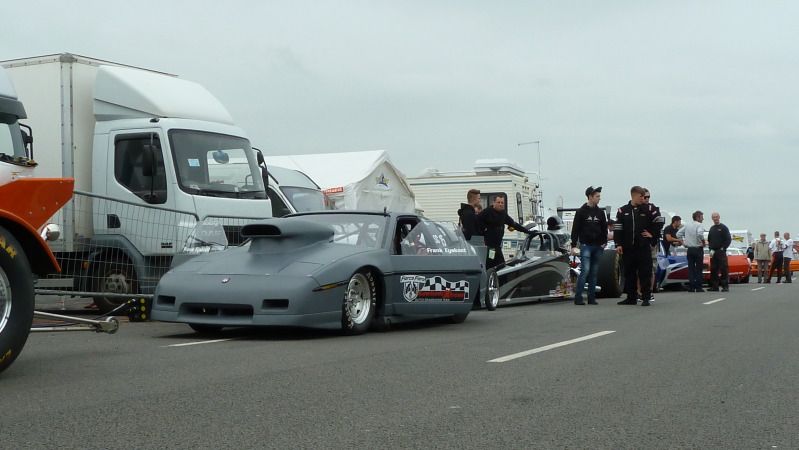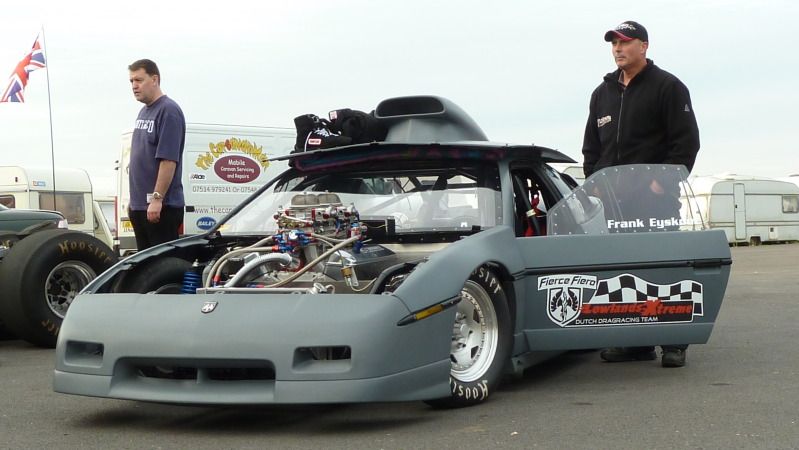 Since we did not want to risk using nitrous without being 100% sure of our ignition, we made 2 more runs on the motor on Friday to qualify (as 15th). We used Saturday for wrenching on the car. Ignition was replaced twice and we were able to sort out the issue with the pressure regulator we experienced in Bitburg 2 weeks ago.
Due to the weather conditions there were no qualification runs on Sunday. So we hoped we could race on Monday June 4th. However, due to more rain showers and some oil downs the Super Gas and Super Comp races were cancelled. A bit frustrating after waitng so long. Nevertheless we had a wonderful weekend.
In the video section of this website you´ll find a slow motion video of the Friday run.
Some pictures