After solving the issues we had at Bitburg and Santa Pod earlier this season we were able to use nitrous.
At the first run with 250hp nitrous we used 35% at launch and 100% within 5 seconds.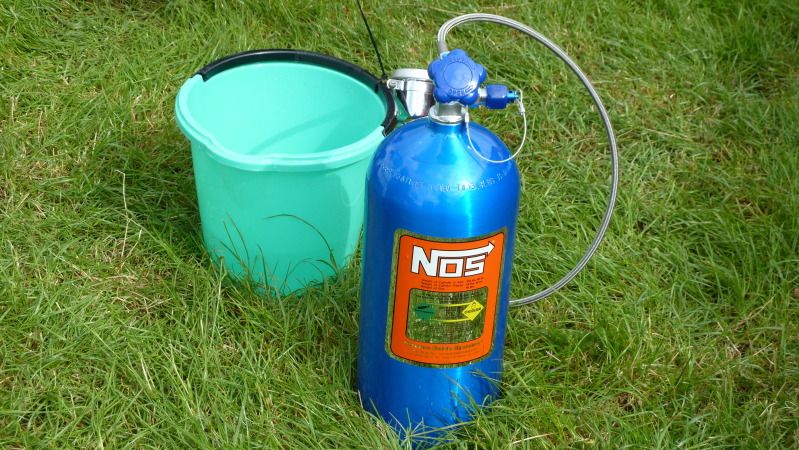 Since we didn't qualify yet and we had one more chance, we changed the settings and used 50% at launch and the rest came in within 3 seconds.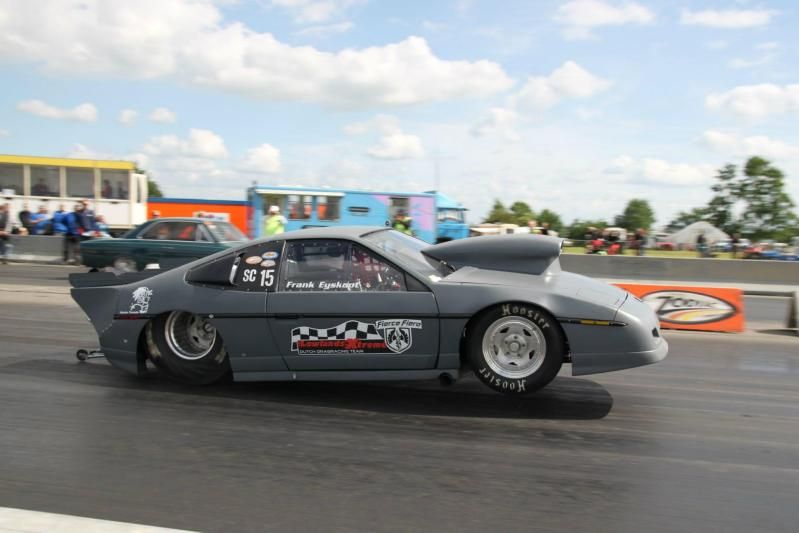 Picture by Gregor van den Bosch

The car hooked better than ever but after 3 seconds the Fiero lost traction. The right wheel left the prepped area of the track. The car moved to the right, hit the lower bezel of the guardrail and went skyways. Video
The Fiero crossed the track and smashed into the left guardrail.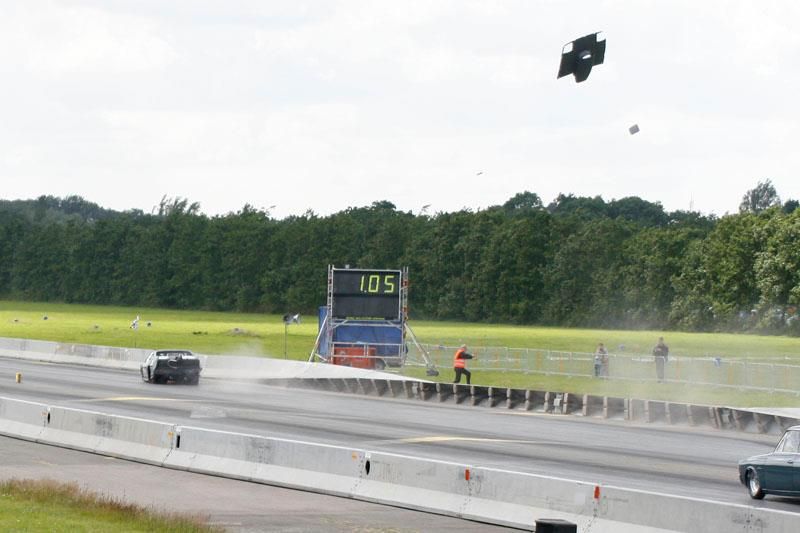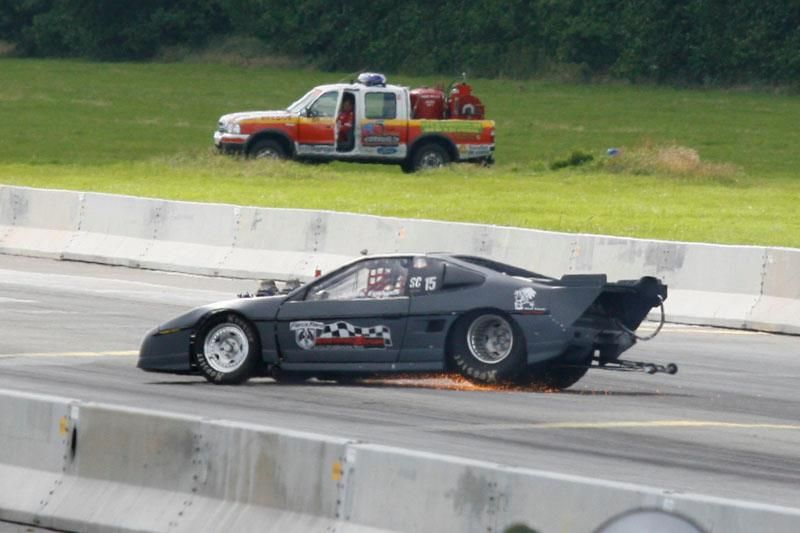 Frank got out of the car unhurt. The rescue team reacted immediately and with help from the track crew and fellow racers the car was lifted onto our trailer. Thank you guys !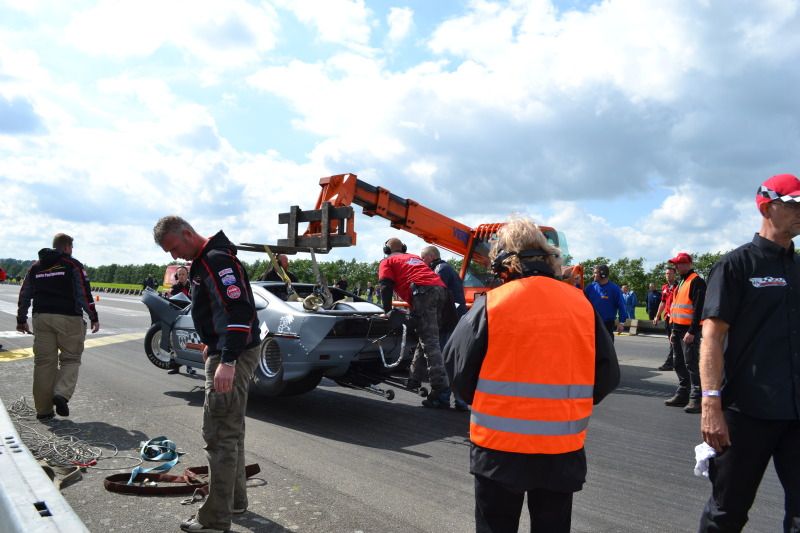 After inspection of the Fiero we will decide which steps we will take to enable us to race again next season. We'll keep you informed.