After a busy racing season we went to the UK to race at the European Finals at Santa POd Raceway in the UK. This was our chance to see how fast the Fiero runs on a good track. Until now we ran the engine with just 35% of the 250 shot Nitrous and with a good track we had the chance to turn up the bottle.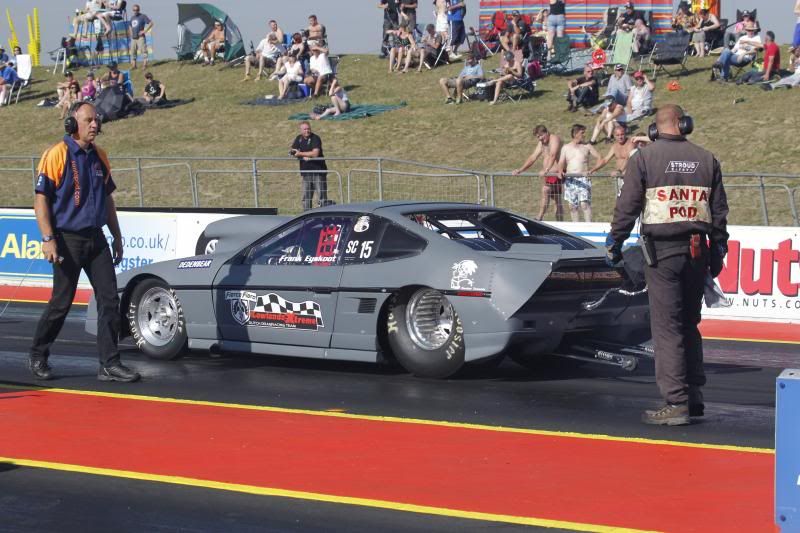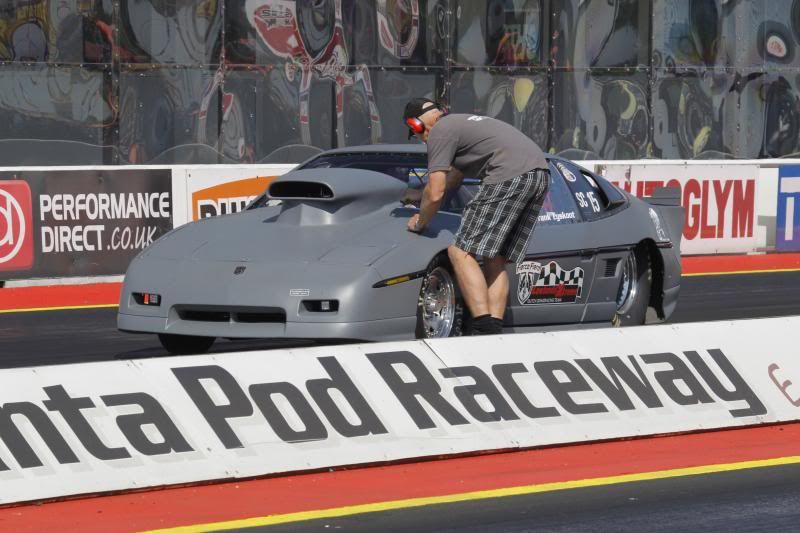 A new PB was established. Happy Frank, crew and fans. A slow motion of this run can be found in the video section of this website.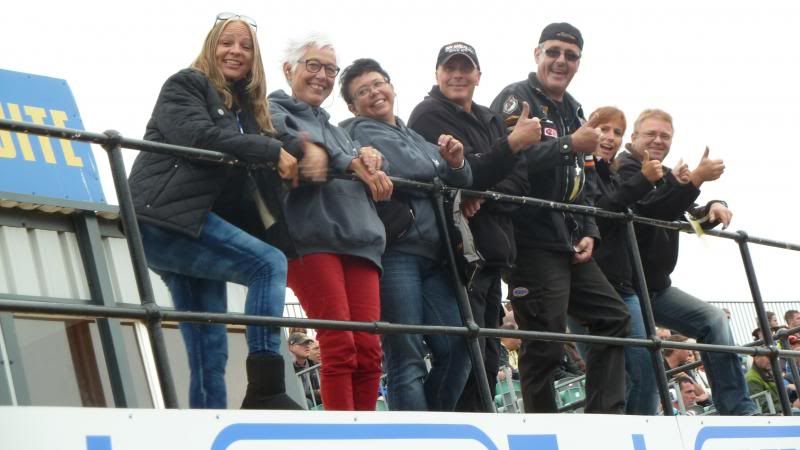 Frank qualified 9th. in Super Comp and in the first round of eliminations he lost to Paul Brown. Well done, Paul. Racing was over for Saturday and Sunday which gave us plenty of time to watch the other race cars and the races.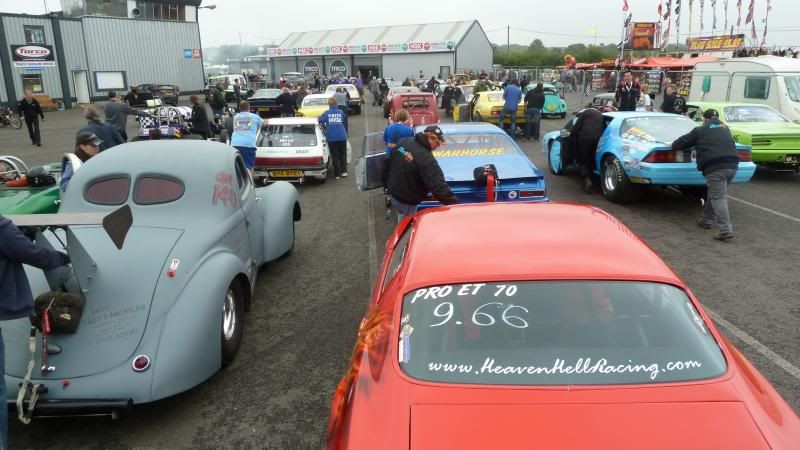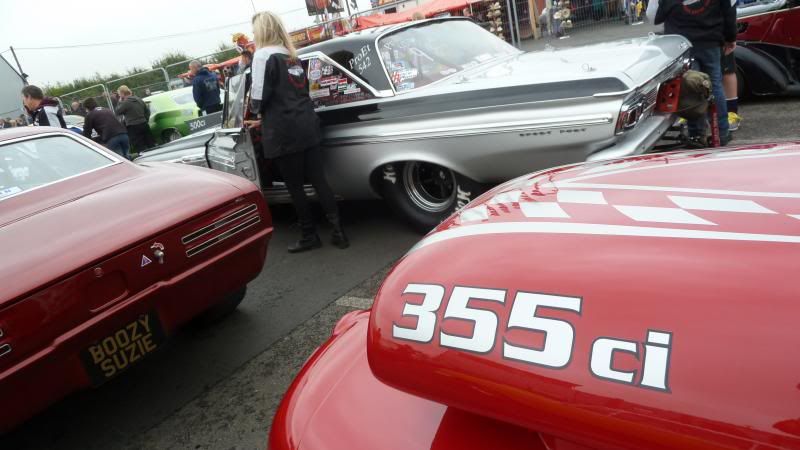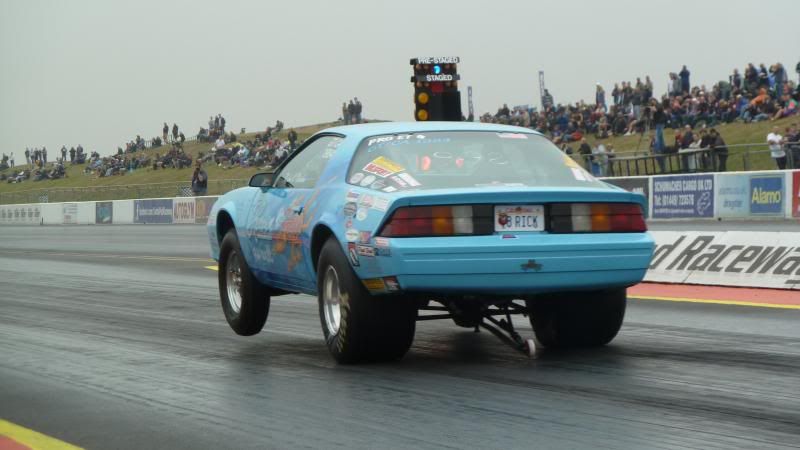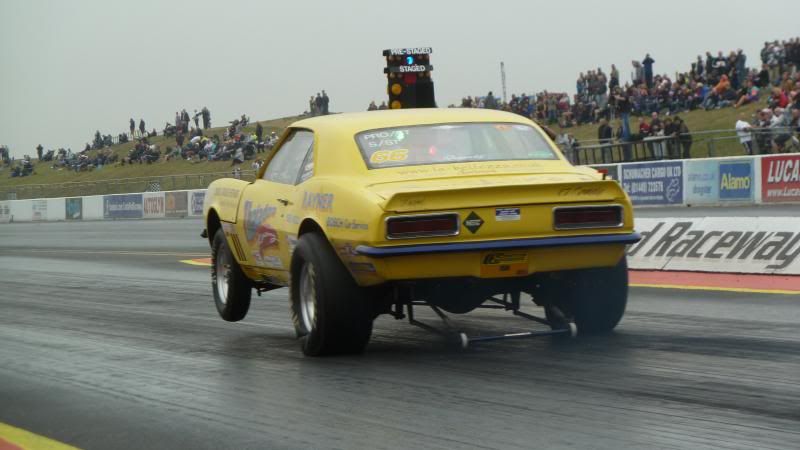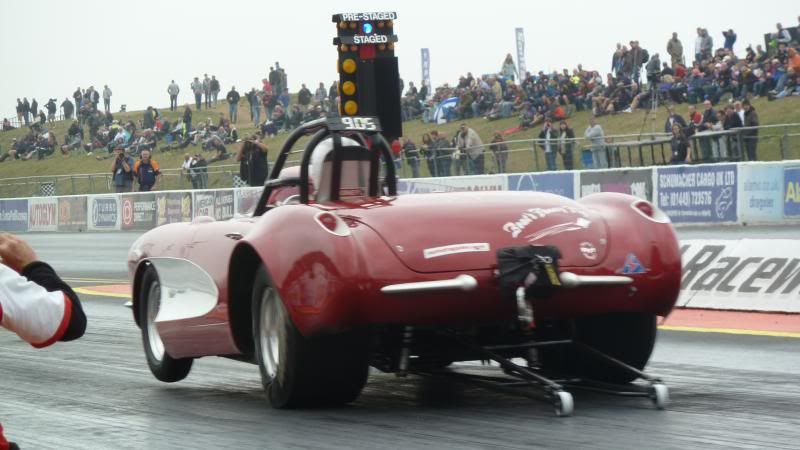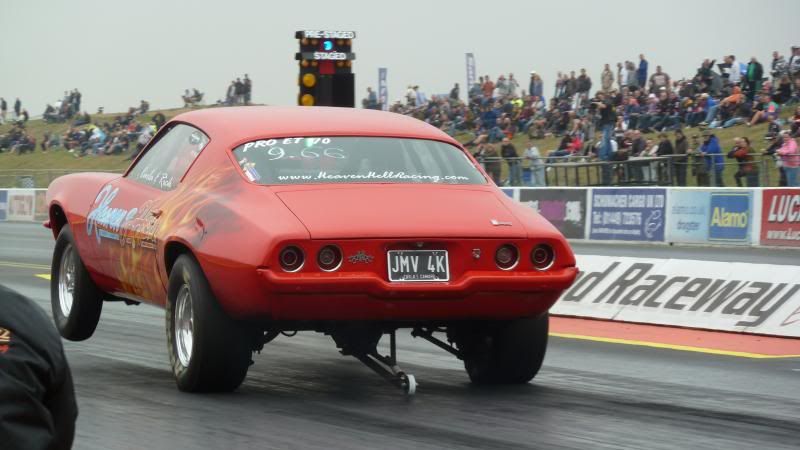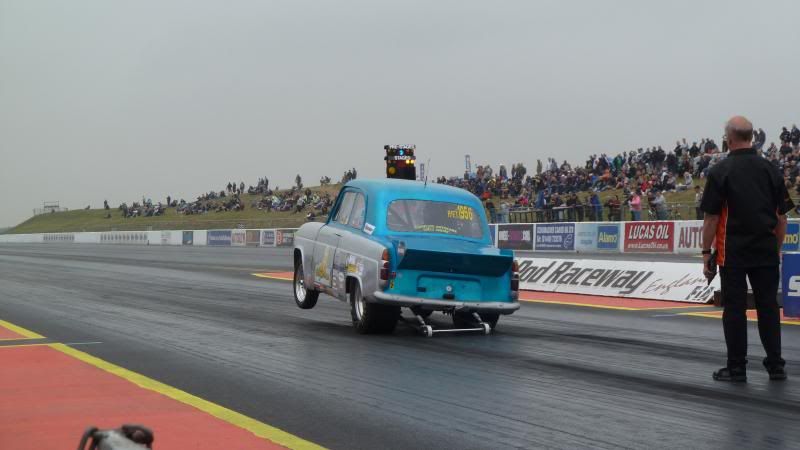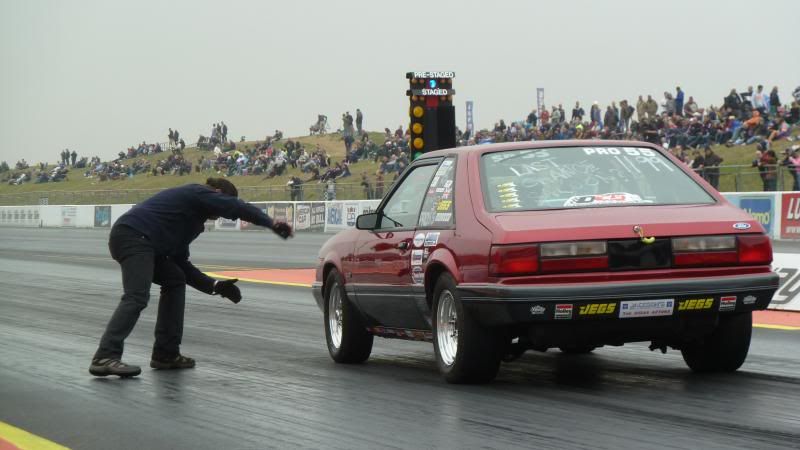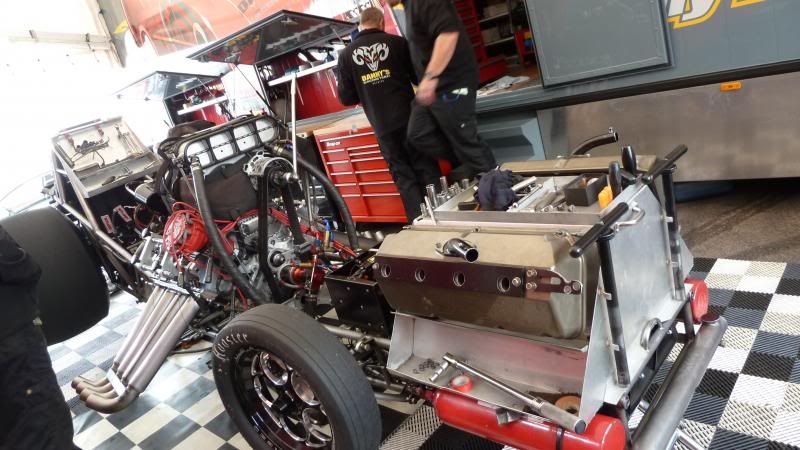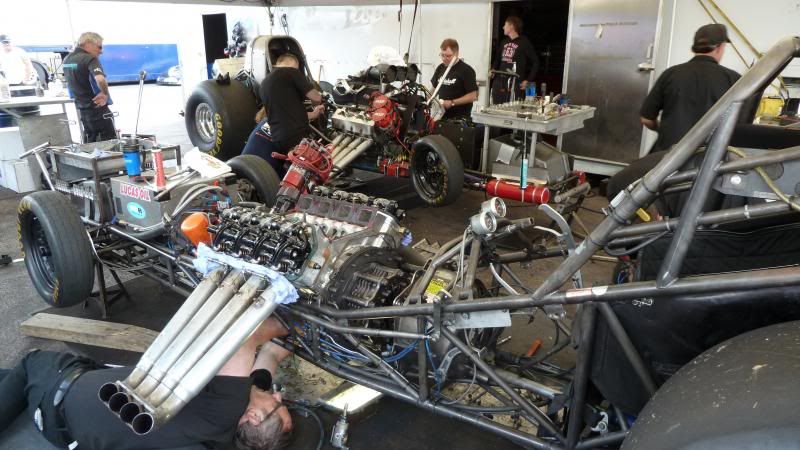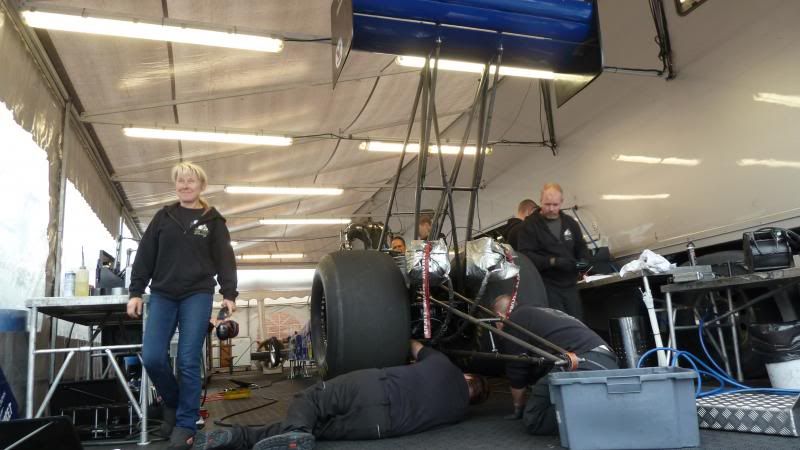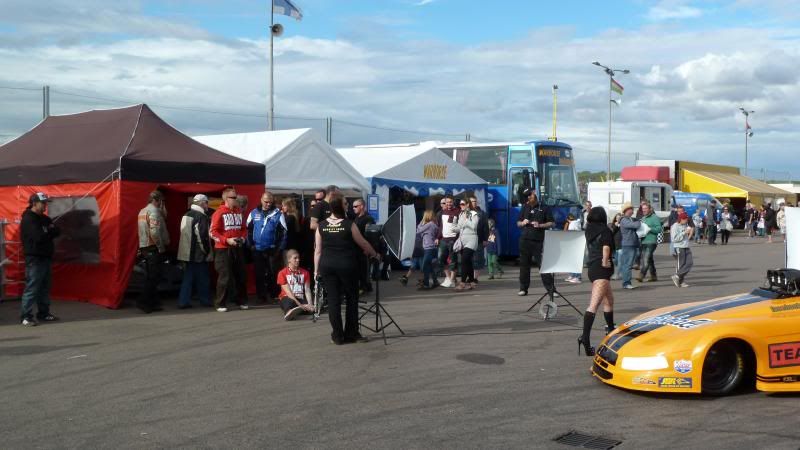 All good things come to an end. Back to the Ferry at Harwich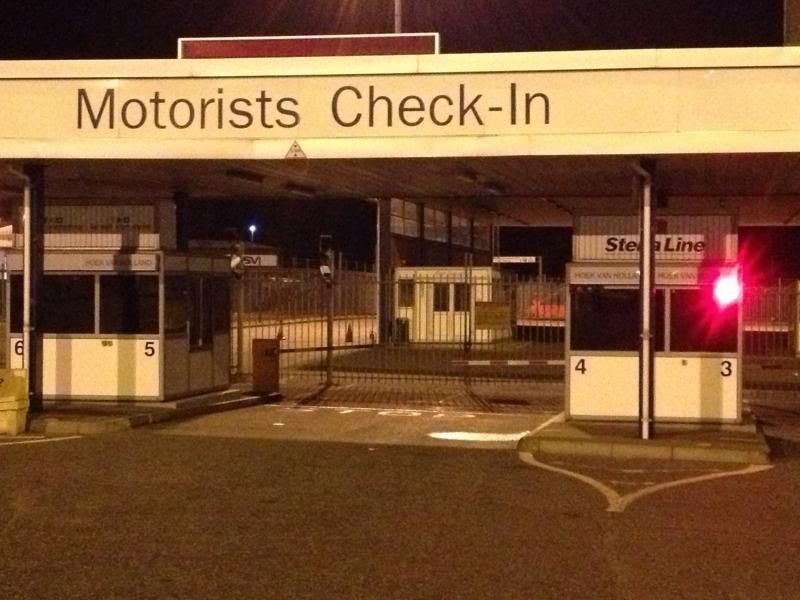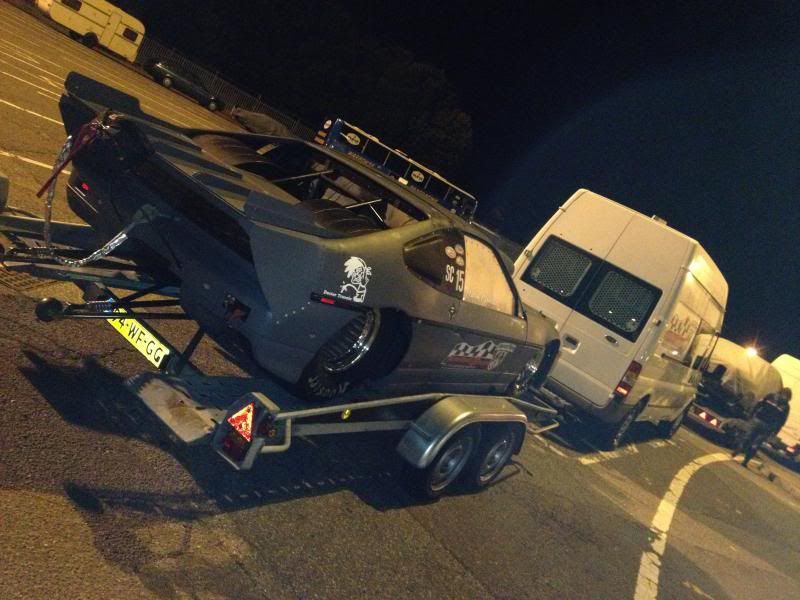 We will be back in 2014.