On June 14th we went to the DHRA Street Legal Night at the Drachten Airfield Dragstrip. We arrived early in the afternoon and prepared the Fiero. We were able to make 5 runs in the afternoon and evening. Wheater conditions were perfect and the field of 150 street cars and bikes layed down plenty of rubber.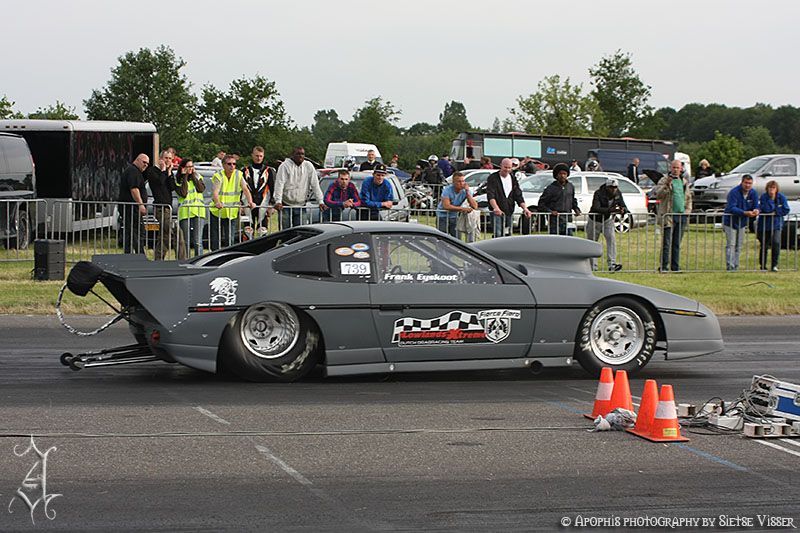 Although the track was unprepped we were able to run a 9,374 without nitrous. That was promissing for the first 2013 Dragrace at the same track one week later.
Wrong! Upon arrival at the track on Thursday June 19th in the late afternoon it started to rain and it didn' stop until Saturday morning. We were called to the lanes early, made a burnout which didn't feel great and Frank launched the Fiero with the same settings as the week before. When in 2nd. he lost grip, the revs went up shifting the car into 3rd. (like a burnout). Fortunately Frank's quick reaction saved the Fiero this time.
Spot the differences