After Frank crashed his Fiero at the Drachten Nationals we assumed the car would be beyond repair.The front clip looked awfull and we were considering which of our cars would be picked to get transformed into a race car for 2013.
We were so wrong. Okay, the nose, front suspension, some frame tubes, the radiator, two rims, etc. were lost. But the engine, transmission and rear axle were unhurt.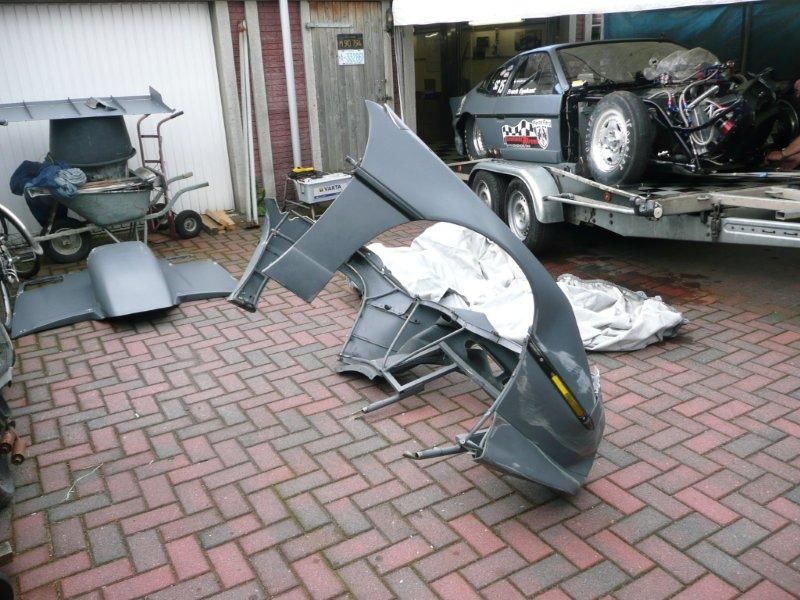 The car was disassembled completely and after measuring the frame it was clear the car can be rebuilt.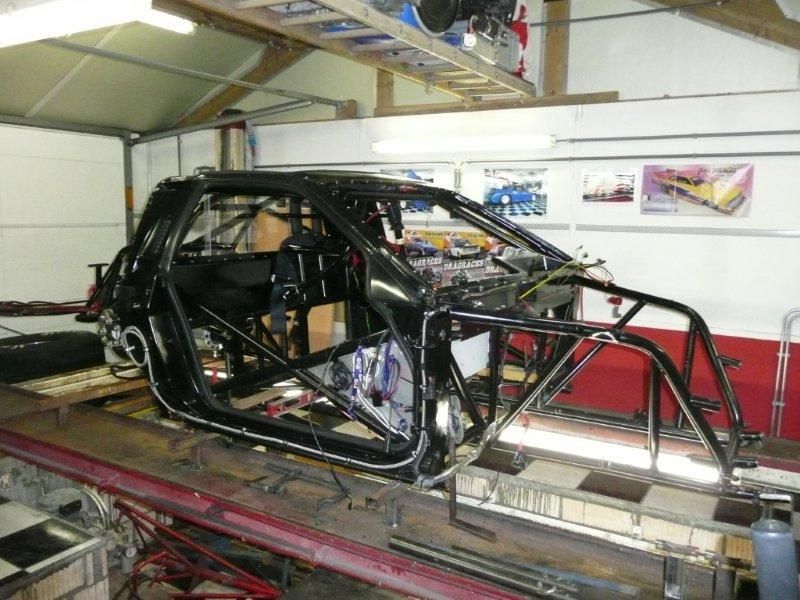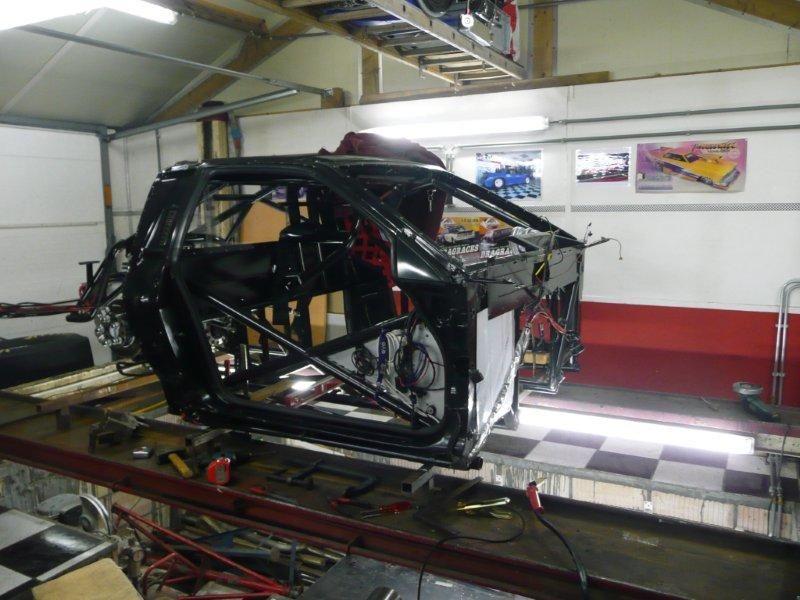 After reading about the crash, some Dutch Fiero owners contacted Frank and offered him spontaneously spare parts like hoods, fenders and nose. This will help a lot in refabricating the front end. Thank you guys!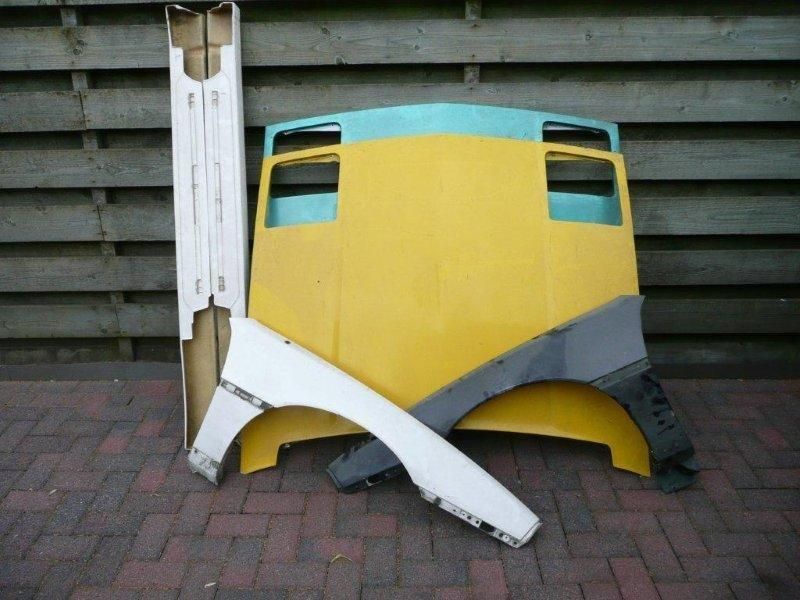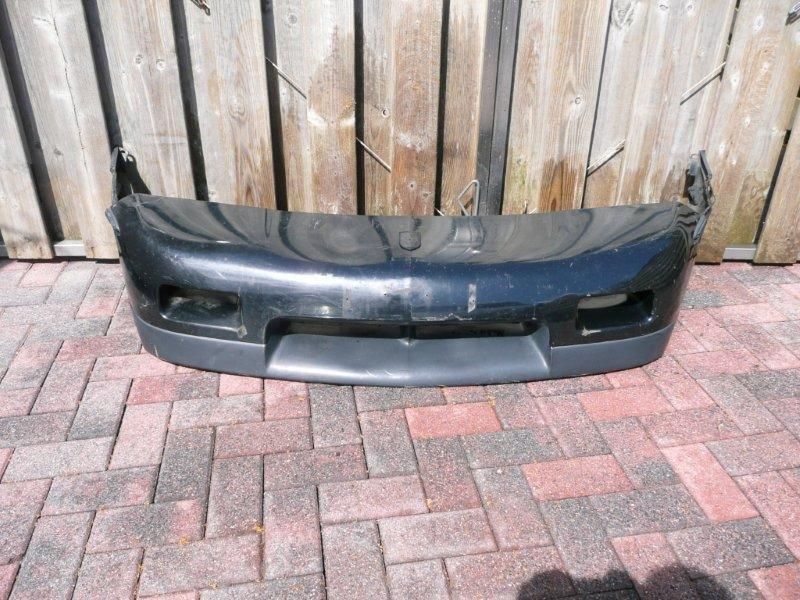 The wheelbase of the Fiero will be increased to 101″ (was 93,4″) which is the same wheelbase as the 2nd generation Firebird. The increased wheelbase will improve the straightforward stability.
This is how the 2013 edition of the Fierce Fiero will look. We will try to maintain the Fiero's sleek body lines.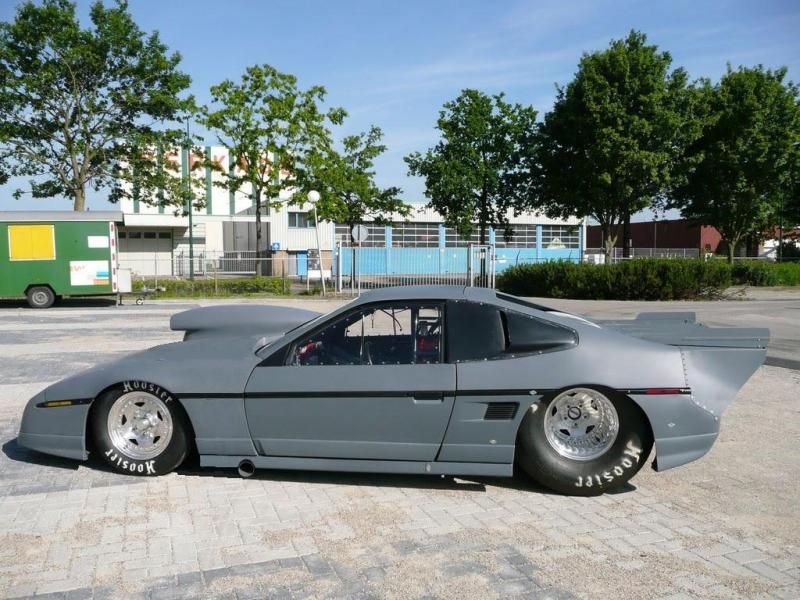 We'll keep you informed.